Klik GAMBAR Dibawah Untuk Lebih Info
Sumber Asal Berita :-
---
Posted: 21 May 2014 09:00 AM PDT
The man behind the lawsuits against X-Men director Bryan Singer and others in Hollywood.
Michael Egan came to Hollywood at 14 or 15, a Nebraska kid who had done some professional modelling and was hoping to make it as an actor.
A friend at school invited him to a mansion in the Encino neighbourhood where, according to a lawsuit filed by Egan, he and other teenage boys were plied with drugs and alcohol – and then coerced into having sex with older men.
Egan's lawsuit, filed in 2000 when he was 17, alleged that three men sexually abused him at the Encino estate starting when he was 15 years old. He and two co-plaintiffs won a judgment against them for US$4.5mil (RM14.5mil) .
Now Egan is suing again over sexual abuse he claims occurred at that same time, at that same Encino compound, but against a different group of men.
The men named in the four new suits – X-Men director Bryan Singer and Hollywood executives Garth Ancier, David Neuman and Gary Goddard – all deny Egan's allegations. The defendants' attorneys argue that Egan lacks credibility because he did not name their clients in the previous lawsuit.
Legal experts say that Egan's delay in bringing suit could be a key issue in a case that has made headlines and forced Singer to pull out of the marketing push for his latest film, X-Men: Days Of Future Past, which opens in cinemas today.
"He (Egan) apparently knew about this event way back when – and was with it enough to sue people – so the current defendants are going to ask, 'Well, gee, why didn't you sue us earlier?'" said Loyola Law School professor Dan Schechter.
Schechter said that the defendants could also argue that because Egan waited so long to sue, evidence that would have exonerated them has been lost, depriving them of the ability to mount a proper defense.
Egan said he was traumatised for years, and that only after he began therapy last year did he decide to sue.
"I'd never healed from any of this," he said in an interview.
Now 31, Egan is unemployed and remains in therapy, according to his attorney, Jeff Herman. A resident of Las Vegas, Egan sought for years to make it in Hollywood as an actor. He also partnered with an older brother in a company that staged haunted house attractions, but the two had a falling out about a decade ago, court records show.
According to Egan's recent civil suits, he began modelling in the Midwest when he was in elementary school, later moving to New York. He relocated to the Los Angeles area with his family in the mid-1990s "at the suggestion of his talent manager to further his acting career, and continued to model."
Egan attended a small private school in the San Fernando Valley, the suits say, where one of his classmates introduced him to an older brother, Chad Shackley, who lived in the Encino mansion that would play a central role in Egan's allegations.
Shackley shared the home with Marc Collins-Rector, co-founder of a company called Digital Entertainment Network. A third DEN co-founder was Brock Pierce, who joined the company at age 17 following an early career as a child actor, including starring roles in the first two Mighty Ducks films.
DEN was an early attempt to create and stream programming over the Internet, and it attracted outside investments from companies and individuals, including Singer, Neuman, Ancier and Goddard, according to Egan's complaints.
His suits allege that the Encino estate shared by Collins-Rector and Shackley became notorious for parties that "featured sexual contact between adult males and the many teenage boys who were present."
Egan claims he was put on the DEN payroll for about US$2,100 (RM6,747) a week "in an attempt to manipulate his compliance with the sexual demands of those adults" who frequented the estate.
Open secret
The allegations have triggered debates at industry lunch spots and studio back lots throughout Hollywood. To some, the party scene described by Egan has long been an open secret.
"The party culture does exist," said Anne Henry of BizParentz Foundation, a support group for parents whose children work in the entertainment industry, who was not referring specifically to Egan's allegations. "It is a party culture of older teenage boys."
Others are sceptical of the lawsuits. Producer Gavin Polone, whose credits include HBO's Curb Your Enthusiasm, said the lawsuits are "a shakedown from people who want money and publicity."
"To me this is a persecution of rich gay people, that's how I see it," Polone said.
Egan's first civil suit was filed in July 2000 in Los Angeles Superior Court. The defendants, Collins-Rector, Shackley and Pierce, did not respond to the allegations. In February 2001, a judge awarded US$4.5mil (RM14.5mil) in damages to Egan and his two co-plaintiffs.
By then, the three defendants were no longer in California, and Collins-Rector faced a criminal sex abuse case.
He had been indicted in 2000 by the U.S. Attorney's Office in Trenton, New Jersey, on five counts of transporting a minor across state lines for illegal sexual activity.
The case involved a 13-year-old New Jersey boy Collins-Rector had allegedly met over an Internet bulletin board and had flown to Michigan and California for sexual encounters.
In 2002, Collins-Rector, Shackley and Pierce were arrested by local authorities in the Spanish beach city of Marbella, and Collins-Rector was extradited to the US.
Two years later, he was charged by the U.S. Attorney's Office in Los Angeles with allegedly transporting four boys to California and Arizona for sex, and in June 2004 he resolved both criminal matters in New Jersey federal court by pleading guilty to charges of transporting five boys across state lines to engage in illegal sex.
A spokeswoman for the U.S. Attorney's Office in New Jersey said that Collins-Rector was sentenced to time served plus three years of supervised release.
Florida's sexual offender registry listed the Dominican Republic as his place of residence as of 2008.
Pierce and Shackley did not face criminal charges in the US and were released from a Spanish jail in 2002. Pierce has since returned to the US and is chairman of Playsino, a Santa Monica, California, company that makes casino-style video games for platforms including Facebook.
Pierce reached a confidential settlement with Egan, according to attorney Daniel Cheren, who represented Egan in the 2000 suit. Pierce declined to comment through a spokeswoman.
Shackley and Collins-Rector never paid the judgments against them, Cheren said. Neither could be reached for comment.
After DEN's collapse, Egan moved to Las Vegas and launched a haunted house company in 2002 with his brother Jason, according to a 2006 lawsuit filed by Michael in Nevada district court.
The brothers created a successful Fright Dome attraction at the Circus Circus hotel and casino, but Michael Egan alleged in a 2006 lawsuit that his brother took over his interest in the company and declined to share profits.
One of Michael Egan's attorneys in the matter, Scott Cantor, said that his client initially came off as a "very intelligent, gregarious individual," but "became suspicious" of his counsel, accusing the legal team of not looking out for his interests.
The case was dismissed in 2008. Jason Egan did not respond to requests for comment. – Los Angeles Times/McClatchy-Tribune Information Services
Related stories:
Impressive cast, time travel in X-Men: Days of Future Past
Peter Dinklage is inerested in characters with shades of grey
Fan Bingbing excited to be in X-Men
Steve Carell surprises all with dark and twisted role
Posted: 21 May 2014 02:30 AM PDT
The actor, best known for his comedic roles, goes all serious in the movie, Foxcatcher.
America's funny man Steve Carell had the Cannes Film Festival gasping in disbelief when he delivered an "astonishing" performance as a deranged, sinister millionaire in Bennett Miller's Foxcatcher.
Based on the true-life 1996 murder of Olympic wrestling medallist Dave Schultz by John du Pont, a member of the family dynasty behind the chemical giant DuPont, the film saw the star of The Office exploring his dark side.
Also featuring strong performances from Channing Tatum and Mark Ruffalo as two wrestling-champion brothers, the riveting tragedy from the director of Capote and Moneyball had critics screaming Palme d'Or and Oscar.
Lauding an "enormous" film, Indiewire's Jessica Kiang said the character of du Pont was "one of the most complex" and "fascinatingly" messed up ever seen on screen.
"Vocally, physically and psychologically (Carell) is not just unrecognisable, he simply is a different man, and a man whose tragic flaw is the entire story of this film. It's seldom we've ever witnessed such a total erasure of self in a role, and it deserves to win him everything, everywhere," said Kiang.
The story opens on Mark Schultz, Dave's insecure younger brother (Tatum) who has always lived in the shadow of his loving elder sibling (Ruffalo).
When, out-of-the-blue, du Pont asks him to move to his estate and help put together a wrestling team for the 1988 Seoul Olympics, Mark jumps at the chance and soon develops a father-son relationship with a man whose dark intensity is instantly unsettling.
Erratic in his moods, du Pont eventually turns on Mark and calls his more confident brother over to the sprawling estate to train the team, along with Dave's wife (Sienna Miller) and two children.
Resentful at first, Mark eventually grows close to his brother again while du Pont becomes alienated from them, culminating in the tragic murder that made headlines in 1996 when the heir shot Dave Schultz.
Carell's role is a sharp departure from previous parts played by the actor Time magazine touted as "America's funniest man".
But critics also applauded strong performances from Ruffalo and Tatum – the latter better known for romances and action movies.
"While Carell may deliver the most transformative turn here, it's merely one of three supremely accomplished performances that connect thrillingly onscreen," Variety's Justin Chang said.
Ruffalo and Tatum met the real-life Mark Schultz, as well as Dave's widow Nancy and friends to prepare for their roles, and trained in wrestling.
"I think we wrestled for about five or six months before. Mark (Ruffalo) and I both have a cauliflower ear as take-home presents from it, and bad knees," Tatum joked.
Carell also met Nancy, which he said was a moving encounter. "I didn't meet her as myself, I met her in character which was doubly awkward because they tried to make me look as much like du Pont as they could," he told reporters.
"It was incredibly emotional, she's a remarkable woman – very, very giving and very understanding of what we were trying to do. It was an overwhelming experience for me to meet her and talk with her."
Under 47-year-old Miller's direction, close friend Philip Seymour Hoffman – who died earlier this year from a drug overdose – won an Oscar and BAFTA in 2006 for his role in Capote.
Miller choked up when a journalist asked about his ability to disappear actors into roles, pointing to Carell and Seymour Hoffman's star turn as Truman Capote.
"It makes me emotional. The last time I saw you, I was more emotional than I wanted to ever be in front of people," he said, before pausing and stumbling for words.
"To work with actors who are willing to put faith in you, you have to be grateful for the rest of your life." — AFP Relaxnews
Robert Pattinson says goodbye to young adult movies; shines in Cannes
Posted: 21 May 2014 02:10 AM PDT
The Twilight actor gets dark and bloody in The Rover, and menacing in Maps To The Stars.
After the last couple of days at Cannes, it's easy to see why Robert Pattinson is on the cover of French Premiere with the headline "la metamorphose".
The two movies that have brought Pattinson to the Croisette are weird, dark, supremely edgy and nothing like what we might expect from an actor who became famous as the vampire dude in the Twilight movies.
His reinvention (at least when he strays into the indie world) is indeed a metamorphosis. And Cannes has become an accessory to his intriguing makeover, which actually started a couple of years ago when he came to the festival with David Cronenberg's austere and arty Cosmopolis.
This year, he's back with Cronenberg's Maps To The Stars and David Michod's The Rover which premiered on back-to-back days at Cannes. Both are bloody, brutal and strange, and both are terrific.
The remarkable thing is that Maps To The Stars, in which Pattinson plays a chauffeur and aspiring actor who ends up having sex with Julianne Moore in the back seat of his car before almost everybody in the whole movie self-destructs spectacularly, turns out to be only the runner-up in the competition to see which of Pattinson's Cannes movies is darker and edgier.
The dark 'n' edgy crown really goes to The Rover, a brutally brilliant and brilliantly brutal post-apocalyptic road movie that crawls along creepily before periodically erupting into violence. Nobody in this movie walks away clean – but then, nobody walks in clean, either.
That's hardly a surprise, given that Michod burst on the festival scene in 2010 when he took the black and provocative crime drama Animal Kingdom to Sundance, starting a run that gave him some real heat and landed Jacki Weaver an Oscar nomination.
The Rover, which is screening out of competition and will be released in the US by A24, is more ambitious than that tightly-wound family-that-kills-together story. Set in a grimy time described only as "10 years after the collapse", his new film creates a vision of a ravaged future in which nothing is shiny and everyone you meet will happily rip you off, rob you blind or leave you in a pool of blood.
A lone traveler played by Guy Pearce has his car stolen at the beginning of the film and leaves a trail of bodies as he tries to get it back; early in the journey, he picks up a passenger (Pattinson), a none-too-bright drifter with a drawl, a dopey grin and a few of his own reasons for making the trip.
Of course, you can't make a road movie about a savage post-industrial, post-disaster Australia without summoning up the ghosts of Mad Max and The Road Warrior (if not Mad Max Beyond Thunderdome, which occupies its own ignoble niche).
But George Miller's 1970s and 1980s movies had better cars, more stylish wardrobes and much more of an action-flick sensibility; Michod isn't afraid to rachet up the tension with long stretches in which not much happens.
(What is it with brutal minimalism at this year's Cannes? Lisandro Alonso's Un Certain Regard entry Jouja, with Viggo Mortensen as a Danish officer trekking through South America looking for his daughter, hits some of the same notes but is so minimalist as to qualify as an art project as much as a movie.)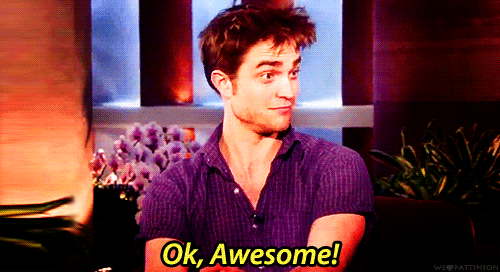 Pearce is an excellent anchor for this angry trip through a vicious and parched landscape, but we knew he would be. But Pattinson, who Cronenberg sometimes seemed to use specifically because of a certain blankness (particularly in Cosmopolis), gets a weird and meaty role and turns out to know what to do with it.
While The Rover played at a Cannes screening on Monday afternoon, incidentally, high winds buffeted the canvas sails and panels that made up part of the Salle de Soixantieme screening room. At times it sounded as if the building was about to come down in some massive conflagration – and they couldn't have been showing a more appropriate movie if it did. — Reuters
You are subscribed to email updates from Movies
To stop receiving these emails, you may unsubscribe now.
Email delivery powered by Google
Google Inc., 20 West Kinzie, Chicago IL USA 60610
Kredit: www.thestar.com.my