Klik GAMBAR Dibawah Untuk Lebih Info
Sumber Asal Berita :-
---
'Game Of Thrones', Super Mario Bros style
Posted: 15 May 2014 01:40 AM PDT
One fan decided to make a mash-up video of sorts, featuring HBO's popular TV series and the much-loved videogame.
Actor/director and YouTube user NicksplosionFX must have had a lot of time on his hands when he created this cool video featuring HBO's wildly popular Game Of Thrones series ... if it were set in the world of Super Mario Bros.
The video basically shows a map of where Mario the plumber needs to go in order to save the princess, who is (we assume) sitting pretty in the enemy's castle. The pixelated map is presented in the style of the Game Of Thrones' opening credits and uses the TV show's theme song – which has been transformed into a super cool 8-bit version.
Okay, so perhaps the track is only "super cool" if it is accompanied by the video so ... just watch it. You can also watch a comparison video (below) that shows the original Game Of Thrones opening credits and NicksplosionFX's "remake".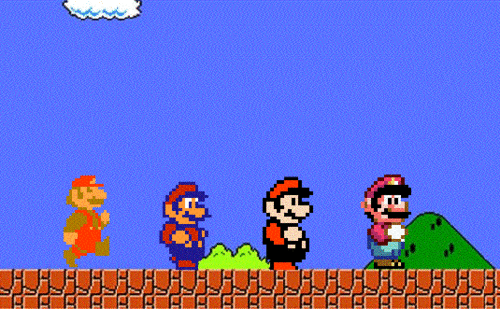 Trailer alert: NBC presents previews of new TV shows
Posted: 15 May 2014 12:25 AM PDT
Get a glimpse of these six brand new programmes that will premiere in the next few months in the US.
NBC has recetly released the trailers for six new series slated to launch during the 2014-2015 season, including State Of Affairs with Katherine Heigl.
The former Grey's Anatomy star is preparing to return to the airwaves for the first time since leaving ABC in 2010. In State Of Affairs, which premieres Nov 17, the actress plays Charleston Tucker, a White House advisor whose official job title is merely a cover for her mission as a CIA agent.
Say hello to these animated folks, the Lego Mixels
Posted: 13 May 2014 07:45 PM PDT
You can also stand a chance to win a full set of these new toys.
Once upon a time in Mixel land, three tribes – the Infernites, Cragsters and Electroids – lived in harmony. Each with their own strengths and abilities – the Infernites breathe fire, and the Cragsters (made of stone) can crush their enemy, while the Electroids emit electricity – the Mixels must fight off the baddies called (ahem) the Nixels, who threaten to invade their land and break the tribes apart.
Also, the Mixels can – literally – join forces to defeat the Nixels. They can mix (when two Mixels combine) and max (when three Mixels combine) to become bigger and more effective in unleashing their powers.
 Unfortunately, a "murp" can also happen ... that's when a wrong combination is formed and their powers go out of control.
Sounds like fun? Join the Mixels on their adventure to outwit the evil Nixels and defend their land in the short form animated series, Mixels. Created by John Fang (Generator Rex and Ben 10) and Dave Smith (The Powerpuff Girls), the one to two-minute segment is a partnership between construction toy maker Lego and children entertainment channel Cartoon Network.
If Mixels is up your alley, then you will be happy to know that the merchandise is already on sale. However, before you head out to the stores to get them, you may want to check out this contest.
In partnership with Cartoon Network and Lego, Star2 will be giving away a set of the Mixels Series 1 collectables to three lucky readers. All you need to do is:
1. Identify all the characters and tribes featured in the video snippets featured in this story (Hot Lava Shower and Pothole).
2. Creatively complete the following sentence: 'If I could create a new tribe on Mixel land, I would ... (in 50 words or fewer)'
All entries should be collated and submitted by May 30 (Friday) to helene.gomez@text100.com.my. Head on over to www.mixels.asia for more information.
Don't forget to tune into Mixels, beginning May 26 at 5.25pm, on Cartoon Network (Astro Ch 616).
You are subscribed to email updates from TV
To stop receiving these emails, you may unsubscribe now.
Email delivery powered by Google
Google Inc., 20 West Kinzie, Chicago IL USA 60610
Kredit: www.thestar.com.my