Klik GAMBAR Dibawah Untuk Lebih Info
Sumber Asal Berita :-
---
'Agents Of SHIELD' renewed; 'Agent Carter' gets the greenlight
Posted: 11 May 2014 12:20 AM PDT
TV network ABC renews a string of programmes including Marvel's Agents Of SHIELD, The Goldbergs and Modern Family.
ABC has given a second season to Marvel's Agents Of SHIELD, and has also given a series order to Marvel's Agent Carter, starring Hayley Atwell from Captain America. The network has also given the greenlight to the romantic comedy Manhattan Love Story and Forever, starring Ioan Gruffudd, as well as a second-season order for the comedy The Goldbergs.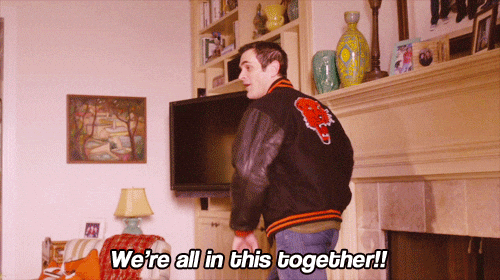 The network's hit comedy Modern Family, not surprisingly, has been given the go-ahead for a sixth season.
The comedy Selfie, starring Karen Gillan as "instafamous" personality Eliza Dooley, has also been given a series order from the network.
Marvel's Agent Carter follows the story of Peggy Carter (Atwell, below). It's 1946, and peace has dealt Peggy a serious blow as she finds herself marginalised when the men return home from fighting abroad. Working for the covert SSR (Strategic Scientific Reserve), Peggy must balance doing administrative work and going on secret missions for Howard Stark all while trying to navigate life as a single woman in America, in the wake of losing the love of her life – Steve Rogers.
Inspired by the feature films Captain America: The First Avenger and Captain America: The Winter Soldier, along with the short Marvel One-Shot: Agent Carter, the series is executive produced by Michele Fazekas, Tara Butters, Steve McFeely, Christopher Marcus and Jeph Loeb.
Manhattan Love Story, meanwhile, explores the question, Have you ever wondered what your date was thinking? This romantic comedy exposes the differences between men and women through the unfiltered thoughts, and often contradictory actions, of a new couple who have just begun dating. Analeigh Tipton, Jake McDorman, Nicolas Wright, Jade Catta-Preta, Chloe Wepper and Kurt Fuller star.
Forever stars Gruffudd (Fantastic Four) as Doctor Henry Morgan, New York City's star medical examiner, who has a secret. He doesn't just study the dead to solve criminal cases, he does it to solve the mystery that has eluded him for 200 years-the answer to his own inexplicable immortality. This long life has given Henry remarkable observation skills which impresses his new partner Detective Jo Martinez.
Each week, a new case and their budding friendship will reveal layers of Henry's long and colorful past. Only his best friend and confidant, Abe, knows Henry's secret. Alana De La Garza, Barbara Eve Harris, Marcia Roark, Donnie Keshawarz, Joel David Moore and Judd Hirsch also star.
Selfie stars Gillan (above) as Eliza Dooley, who has 263,000 followers who hang on to her every post, tweet and selfie. But one lonely day she has a revelation: Being friended is not the same as having actual friends. She asks marketing guru Henry (John Cho) to "rebrand" her self-obsessed reputation and teach her how to connect with people in the real world. 
Loosely based on My Fair Lady, Selfie explores the modern struggles of Eliza and Henry, as he tries to teach her how to live life offline-whether she "likes" it or not. — Reuters
End of the road for TV's 'Community'
Posted: 10 May 2014 12:10 AM PDT
TV's dysfunctional college 'family' gets the boot as Community is cancelled after five seasons.
Community is no more: The wildly unconventional comedy, known for paintball fights, animated episodes and tributes to the celebrated and obscure, has been cancelled after five years of critical praise but poor ratings.
NBC stuck with Community for as long as it did in part because of its acclaim and dedicated online following. It was tailor-made for Internet obsessing, with niche-y jokes and memes that included most famously, Annie's Boobs. (The joke involved both a monkey and the sensible bookworm played by Allison Brie.)
Even star Joel McHale's response to the bad news was an inside joke. "#Darkesttimeline", he tweeted, a reference to an episode in which life split into six different realities, depending on which of the characters got up to answer a door.
It was all too complicated for most viewers. One episode, which began as a Pulp Fiction spoof, turned out to be an homage to the much lesser known My Dinner With Andre.
The show won an Emmy – its only one – for an animated Christmas episode that paid tribute to the stop-motion holiday specials of the 1960s. It suffered internal drama that included Chevy Chase leaving after a very public feud with co-creator Dan Harmon; Donald Glover leaving to focus on his other projects; and Harmon leaving at the behest of NBC because of the show's ratings.
In the biggest twist, he returned after one season away.
But the show brimmed with talent – maybe more than could fit in one show. Jim Rash, who played the dean, had a modest side job as an Oscar-winning screenwriter. Ken Jeong, who played Mr Chang, also appeared in the Hangover blockbusters. McHale also hosted The Soup on E!.
And Brie, who also appeared on Mad Men, was already working on the TV Land pilot Teachers before news of the axe.
They and the rest of the cast, including Gillian Jacobs, Danny Pudi and Yvette Nicole Brown, will be in high demand.
One of the show's longest-serving hashtags was #sixseasonsandamovie, which reflected Harmon and his cast's hope that the series would last six years, then assemble an onscreen reunion.
Community got five years. There's no word on a movie, but the online Community community might want to train their paintball guns on Kickstarter. — Reuters
Jeremy Wade(s) through Asian rivers in search of monsters
Posted: 09 May 2014 08:45 PM PDT
Renowned biologist to share his encounters with freshwater beasts in Asia during his River Monsters Live In Asia stop in Malaysia.
If you think crocodiles and alligators are the only predators you need to worry about the next time you take a quick dip in a river ... you have obviously not watched Discovery Channel's River Monsters series.
Eager to take you on a spine-chilling monster fishing adventure – all from the safety and comfort of your living room – is renowned angling guru and biologist Jeremy Wade who is back on air with River Monsters 6.
"I've been fishing the world for decades, but it's the Amazon that keeps calling me back," said Wade. "Now, I'm returning to solve the mission of a lifetime to spend an entire year going farther, deeper and more remote than I've ever been before."
Just in case you didn't know, the amount of water flowing through the Amazon river in South America is greater than the flow of rivers Ganges (India), Congo (Africa), Mississippi (United States), Nile (Egypt) and Yangtze (China) – combined. Yikes!
Well, that explains why the concentration of fish species there is 10,000 times of that in the ocean, and this includes some very real "river monsters".
And guess what? You can be one of first people to hear Wade talk about his experience as he stops by Malaysia for his River Monsters Live In Asia tour. Yes, Wade will be at Sunway Pyramid in Bandar Sunway, Selangor on May 24 to share stories about his adventures from the new season, his encounters with freshwater beasts in Asia, tips on how to catch a monster fish (yay!) and of course, to meet fans.
There is also a special photo exhibition featuring some of Wade's most epic River Monsters moment at Sunway Pyramid from May 23 to 25.
Wade will also be in Jakarta, Indonesia on May 22 and Singapore on May 25. For details go to discoverychannelasia.com or facebook.com/DiscoverySEAsia. Catch the action on social media via the #RiverMonstersAsia hashtag.
River Monster 6 premieres on July 8 (Tuesday) at 10pm on Discovery Channel (Astro Ch 551).
You are subscribed to email updates from TV
To stop receiving these emails, you may unsubscribe now.
Email delivery powered by Google
Google Inc., 20 West Kinzie, Chicago IL USA 60610
Kredit: www.thestar.com.my